And Then You Die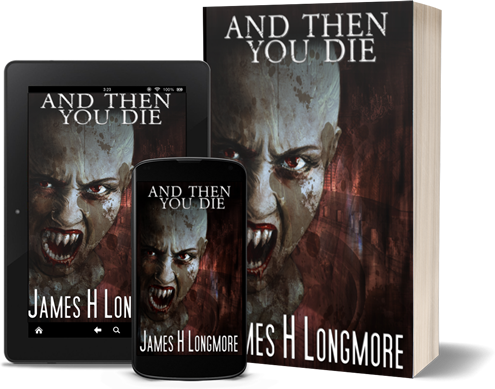 Gut-Churning Horror from the author of 'Pede, Feeder, and Tenebrion
Following a drunken, hedonistic night out in New Orleans, highly successful businesswoman and sexual deviant, Claire Jepson, accidentally soils herself in her car. The resulting excrement comes to life as a sardonic fecal spirit, and not only dishes out a gruesome death to Claire's unfaithful, gold-digging fiancé, but also thwarts a kidnap/murder plot by her employees. It then introduces Claire to a world of depraved pleasures beyond her imagination.
A year later, the errant spirit has spiraled wildly out of control - its insatiable appetite for perverted sex and human flesh and has destroyed Claire's life. Then, to her horror, Claire discovers the fecal spirit must consume her unborn child to attain immortality; she must return to the seedy underbelly of the Big Easy in a heart-pounding race against time to confront the spirit's creator - a high priest of an ancient, deadly order, who is the only one who can put a stop to the spirit's murderous intentions.
A wicked, fast-paced story laced with tongue-in-cheek, dark humor, which is at the same time incredibly erotic and stomach churning. Most definitely not one to be read whilst eating!
Re-Release: JUNE 2022
Paperback & eBook
Available in Audiobook here: COMING SOON!
CLICK ON THE FOLLOWING AMAZON UNIVERSAL LINK FOR PAPERBACK, EBOOK, KINDLE UNLIMITED, AND AUDIBLE FORMATS IN YOUR COUNTRY'S MARKETPLACE: http://mybook.to/thenyoudie