The New Panic Room Radio Show

"The refreshing change to your average book podcasts!"
Our shows go LIVE Thursday nights at 9:30 pm Central - CLICK HERE FOR MORE INFORMATION AND TO TUNE IN!
Blazing trails since 2016!
Proudly brought to you by HellBound Books, the New Panic Room Radio Show podcast is a wonderfully entertaining, eclectic mix of chat, humor, and the very best guests from the world of independent literature: general fiction, romance, horror, poetry, thriller, suspense, crime, erotica, dark romance, young adult, new adult... pretty much anything and everything - if you write, narrate, or dwell within the realms of literature, we want you on the show!

Hosted by Ex-Pat British author/publisher/former stand-up comedian/media personality, James H Longmore, and the Dark Poet Princess/publisher, Xtina Marie, the show breaks the mold in nighttime book-based entertainment, offering lively, irreverent chat, and all the very best from the indie publishing world.
Presented as a popular radio show, the New Panic Room comes complete with terrific music and, over 300+ episodes, has played host to the likes of Ramsey Campbell, Joe Pasquale, Paul Kane, Andrew Neiderman, Richard Chizmar, Jeff Strand, Nick Roberts, Felix Blackwell, Dacre Stoker, Dr. Chris McAuley, Ray Garton, and so many more!
So, expect lively conversation, guest readings, book reviews by TikTok book influencer, Samantha Hawkins, and even a classic tune or three - the New Panic Room is terrifically entertaining, prime time listening!
To call in with questions or chat to the guests or hosts...
(516) 387-1942
Catch up on all our past shows on Vimeo - Click on the logo below.

MEET THE Panic Room Team
James H Longmore - Host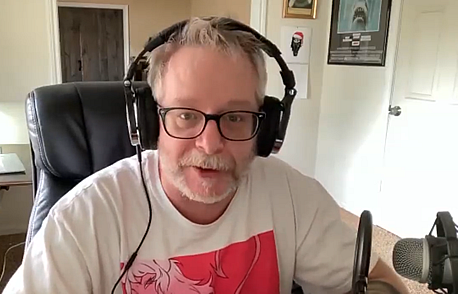 Xtina Marie - Host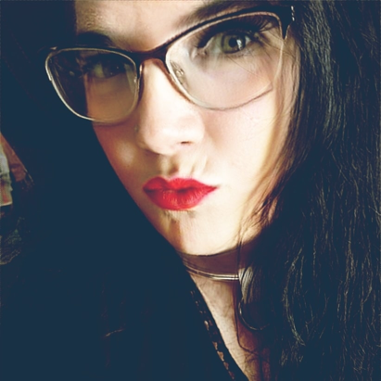 Samantha Hawkins - Reviewer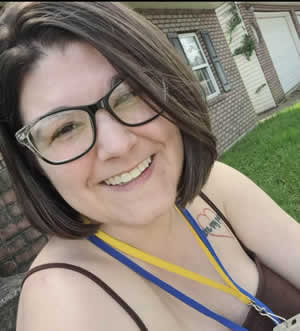 Guests' comments
"I've literally never had as much fun being interviewed or being on a podcast ever. And I've been on a bunch over the years. You guys really made me feel comfortable and at ease. I think it was your sense of humor. You guys were funny, which really got me into it." Andy Rausch, author of Riding Shotgun and Other American Cruelties.
"There is great fun to be had on the Panic Room. It is quirky, irreverent, and the questions on books and writing are really incisive and insightful. There are questions in depth and room to explore ideas in order to connect to and with the audience. And all the time there are jokes, fun interactions and mad ideas. Not to be missed for any writer." Brian Stoddart, author of A Straits Settlement.
"I've thoroughly enjoyed being on the Panic Room when I've been invited. Great fun and excellent to chat about books or the genre in general." Paul Kane, award-winning, bestselling author and editor of over a hundred books.

"Going on The Panic Room Radio Show with James and Xtina is like hanging with old pals shootin' the shit, whether it's your first time or as a repeat guest. With its throwback style formatting reminiscent of the glory days of radio, it's unlike anything else. Entertaining interviews, insightful reviews, and the seasoned hosts make for a helluva good time." Nick Roberts, award winning horror author of The Exorcist's House

"Panic Room Radio is the most fun you can have with your pants on! Although I guess I never wear pants when I'm on the show, so it's the most fun you can have, period." Jeff Strand, Bram Stoker Award Winner.

"The friendliest of hosts with great camaraderie between the two. If you have a favorite genre, they've covered it." Chad Lutzke, author of Of Foster Homes and Flies.