Tenebrion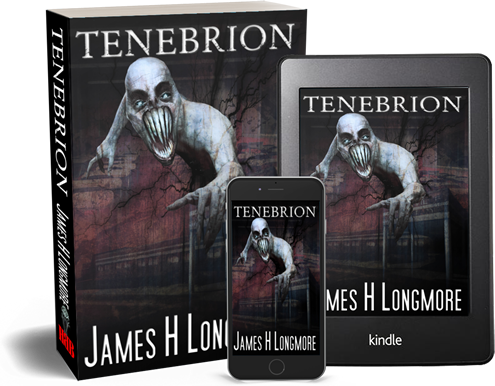 From the author of 'Pede, Flanagan, and Buds
"The Devil is in the detail..."
Amateur filmmakers inadvertently invoke a demon when they break into an abandoned school to perform and film an authentic Black Mass for their entry into a short
movie competition.
Dave Priestley and his crew film in Watsonville elementary school – the site of a horrific tragedy nine years before.
Tenebrion – the malevolent demon of darkness – makes preparations of its own within the dark recesses of Hell. The demon requires a specific set of circumstances and sacrifices to rend a fissure between the worlds and set free its brethren; it has manipulated humans for centuries to put things into place, and the moviemakers are the unfortunate, final pieces of its nefarious puzzle.
Priestley, ever the stickler for authenticity and detail, accidentally sets free the denizen of Hell.
While Priestley and his skeptical friends attempt to return Tenebrion to the pit of Hades, it hunts them all down – one by one – for inclusion in its hellish gateway.
Re-Release: 2 Feb 2021
Pages: 387
Available in Audiobook here: Audible, Amazon, iTunes
CLICK ON THE FOLLOWING AMAZON UNIVERSAL LINK FOR PAPERBACK, EBOOK, KINDLE UNLIMITED, AND AUDIBLE FORMATS IN YOUR COUNTRY'S MARKETPLACE:http://mybook.to/tenebrion