Pede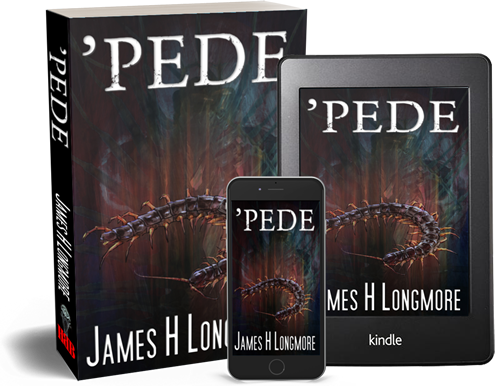 From the author of Tenebrion, Feeder, and Flanagan
A brutally affectionate homage to the creature feature!
The once luxurious Mountainview Spa Hotel in the heart of California's Coachella valley lies decaying, abandoned and heavily boarded up - the site of a radioactive, "dirty" bomb explosion five years' previously. Zoology Professor, Jane Lucas, harbors a lifelong phobia of Scolopendra gigantea, the Giant Centipede, despite being the world's leading authority on the creature.
Following the savage deaths of two teenagers who broke into the hotel to cavort in the natural underground spa and the discovery of centipede remains almost three times natural size, the professor teams up with four of her students to investigate.
Their expedition soon becomes a fight for survival when they're trapped inside the hotel with a gang of violent thugs and a voracious swarm of oversized centipedes that infest the place - and then discover another creature even more terrifying is hunting in the Mountainview's deserted hallways: a centipede of impossibly monstrous proportions… ravenous and desperate to feed.
Re-Release: March 27 2021
Pages: 320
Available in Audiobook here: Audible, Amazon, iTunes
CLICK ON THE FOLLOWING AMAZON UNIVERSAL LINK FOR PAPERBACK, EBOOK, KINDLE UNLIMITED, AND AUDIBLE FORMATS IN YOUR COUNTRY'S MARKETPLACE:http://mybook.to/Pede