I Am Joe's Unwanted Penis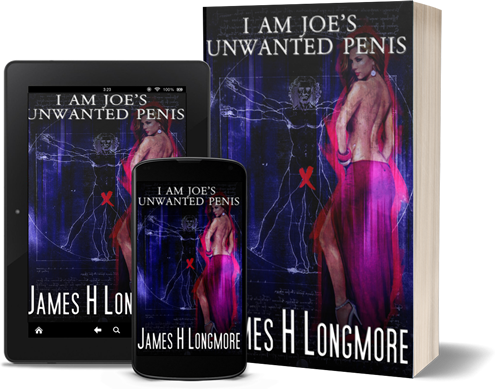 From the author of Feeder, The Erotic Odysssey of Colton Forshay, and And Then You Die
A darkly comedic tribute to the much-loved Reader's Digest series 'I am Joe's…(insert body part here)' and a bizarre parody of the Bruce Jenner story, I Am Joe's Unwanted Penis is told from the point of view of a penis discarded as a man is surgically transformed into a woman.
Upon learning if his high-profile previous owner's regret at having made the transformation, the penis embarks upon a perilous journey for them to be reunited - aided and abetted by a motley, wonderfully personable, and engaging selection of other discarded body parts.
In parts grotesque, laugh-out-loud funny, and undeniably poignant, in others, I Am Joe's Unwanted Penis is a buddy-story absolutely like no other! 
Re-Release: July 2021
Pages: 112
Available in Audiobook here: COMING SOON!
CLICK ON THE FOLLOWING AMAZON UNIVERSAL LINK FOR PAPERBACK, EBOOK, KINDLE UNLIMITED, AND AUDIBLE FORMATS IN YOUR COUNTRY'S MARKETPLACE: http://mybook.to/IamJoes