The Erotic Odyssey of Colton Forshay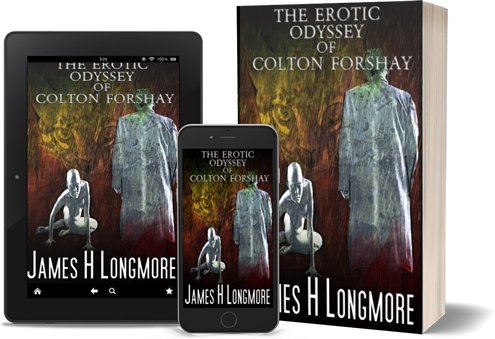 From the author of 'Pede, Feeder, and Flanagan
Colton Forshay dreams himself into a bizarre sexual dystopia - a world in which nothing is as it should be, it alternately rains semen and menstrual blood, sickening sex acts and sexual violence are the norm, and the currency is deviant sexual acts.

In this dream world, Colton inexplicably finds he has gotten his dog pregnant and his wife is brutally murdered as a contestant on a popular TV show.

At first disturbed, then intrigued - and shamefully aroused - by his dreams of the other world, Colton is drawn in deeper and begins to spend more time there with the help of sleeping pills. His real-world wife forces Colton to see a psychiatrist, who encourages him to explore the dream world. And thus, our hero embarks on an odyssey with his dog/son, Eric, to discover the disturbing truth behind his dream world.

There, Colton gets caught up with the resistance, who believe the government - lead by a mysterious, telepathic ocelot - controls the people by means of dreams of another realm, which sounds uncannily like his actual world.

The storyline alternates between Colton's real and fantasy dream worlds, and the two become inexorably blurred until Colton unearths a disturbing truth not entirely against the perverse tastes he has developed.

This is fantastical tale populated by a whole host of bizarre characters, set in an incredibly peculiar world. Chock-full of startling, sexy imagery and told with incredibly dark humor, Colton Forshay is a bizarro tale both engaging and disturbing.
Re-Release: March 27 2021
Pages: 200
Available in paperback, ebook, and audiobook
Audible, Amazon, iTunes
Listen to a sample here...
CLICK ON THE FOLLOWING AMAZON UNIVERSAL LINK FOR PAPERBACK, EBOOK, KINDLE UNLIMITED, AND AUDIBLE FORMATS IN YOUR COUNTRY'S MARKETPLACE:http://mybook.to/ColtonForshay